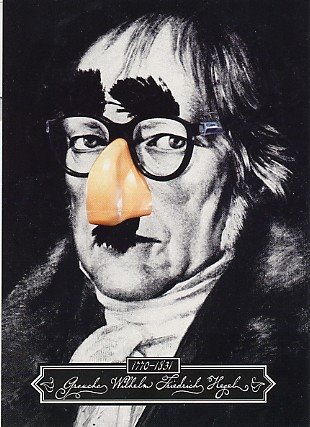 En 1987 un hombre asistió una (sola) vez a una sesión de yoga; ahora, cada vez que se aborda el tema, el hombre asegura estar en la practica desde hace más de dos décadas. A un candidato a la presidencia de Estados Unidos le preguntaron si había fumado marihuana, respondió afirmativamente pero aclaró que no había inhalado el humo ni sentido sus efectos. A alguien le preguntaron por las mejores películas de cine colombianas y dijo que le era imposible responder porque en el país hay más directores que películas.
En Colombia algunos artistas que han producido una que otra exposición reciben el grado de curadores y es porque en muchos casos han logrado concretar provocadoras constelaciones de formas e ideas que van más allá de los ejercicios usuales de montaje e ilustración. Pero, si con eso basta para ser curador, si cambiar la ficción del curador por la del artista-curador es la solución, la curaduría corre el riesgo de convertirse en un acto tan oportunista como el del hombre que por hacer yoga una vez se da por consumado practicante, tan risible como el del presidente que se la fumó sin fumarla, o tan estéril como el del país donde hay más directores que cine.
Es claro que algunas de las mejores exposiciones hechas en Bogotá en los últimos años han sido curadas por artistas: Fausto, curaduría: Nadín Ospina (1993); Manuel Hernández, curaduría de Danilo Dueñas (1997); Interpretación / El arte de la gente, curaduría: Mauricio Cruz (1997); El paisaje interpretado, curaduría: Rafael Ortiz (1997); Escenas de caza, curaduría: Jaime Iregui (1998); El soporte invisible, curaduría: Miguel Huertas (1999); Historias, escenas e intervalos, curaduría: Juan Fernando Herrán (2000); Tránsito, curaduría: Gustavo Zalamea (2000); The Best Way to do Art, curaduría: Bernardo Ortiz, Elías Heím (2002); Tiempos de paz, curaduría: Beatriz González (2004), Carlos Rojas: una visita a sus mundos, curaduría: Nicolás Gómez, Felipe González, Julián Serna (2008). Un artista hace una exposición con obras propias o, para el caso de la curaduría, con obras ajenas. Los artistas comparten el mismo instinto táctil de curadores, galerístas y coleccionistas: tocan, manipulan y ordenan las obras. Los artistas actúan dentro de la curaduría pero al mismo tiempo no se sienten atados a ella por una devoción especial, tienen una irreverencia —por la historia, la cultura y el mercado— que tiene consecuencias afortunadas, les basta el hecho de sentirse distintos para innovar. Pero, tal vez con la excepción de Beatriz González, las exposiciones curadas por artistas han sido astros solitarios en sus carreras, chances ocasionales, ideas que en su momento reclamaron una curaduría y un formato exposición. La curaduría es más que exposiciones, es el sistema circulatorio del arte y si la circulación se limita a los logros esporádicos y aislados de unos artistas-curadores, es lógico que el cuerpo del arte tenga un estado de salud frágil, cercano a la anemia. Si solo los artistas curan, el paciente terminará por enfermar.
Luego de la Documenta de Kassel de 2002, un sitio de Internet pidió a varios artistas comentar la siguiente afirmación: "La próxima Documenta debería ser curada por un artista" (en
http://www.e-flux.com/projects/next_doc/cover.html
). Muchos artistas mostraron entusiasmo por la posibilidad, pero algunas intervenciones fueron escépticas y replicaron que el cambio de curador a artista era solo un juego de palabras, útil para especular, polemizar o soñar, pero inútil en términos prácticos. ¿Qué artista va a tener el tiempo y la disposición para viajar, analizar, leer las obras de otros y luego escribir una plataforma, publicitarla, hacer una propuesta de montaje y supervisar en detalle su instalación? El artista que tenga cinco años para dedicarse a esa labor de forma consistente y comprometida ya no será más un artista, será un curador, así como el que hace yoga, día a día, después de un tiempo será ya un juicioso practicante, el que fuma marihuana, día a día, será un adicto consumado o el que día a día le dedica todo a una película correrá el riesgo de convertirse en un verdadero director de cine.
La curaduría es una práctica constante, una disciplina, un ejercicio concreto. Así como la práctica de la crítica permite todo tipo de circunloquios y de tonos narrativos, que van desde el análisis metódico hasta la injuria, la curaduría también puede travestirse con todo tipo de ropajes, pero día a día hay más artistas, más exposiciones, más investigaciones, y la responsabilidad de encontrar y rescatar entre esas innumerables canteras las muy pocas excepciones que dan sentido al arte es cada vez mayor. La curaduría debe estar en capacidad de sopesar, reconocer, acentuar y mostrar esas novedades. A tal labor de observación no le espera una tarea breve: necesita de un aparato crítico de igual o mayor envergadura que el del objeto de estudio y si quiere ganarse el crédito de curaduría tendrá que mirar, traducir, articular y hacer público lo que otros hacen.
La labor de los artistas-curadores tiene límites, lo mismo se puede decir de la actividad que desempeñan toda una serie de antropólogos, gestores culturales, diseñadores e historiadores que fungen como curadores y que a pesar de tener una actividad continua, apasionada y versátil, ofrecen resultados poco consistentes en sus "investigaciones" (al menos para imaginar el arte, pues en los negocios, los estudios culturales, la gestión, el diseño y la historia sus servicios visuales y galimatías conceptuales siguen siendo apetecidos).
El paso por un semestre de introducción a la medicina no puede producir sino practicantes asesinos, graduar a los artistas de curadores no es el camino. Se necesitan curadores, nada más ni nada menos.